Mopiens' Distance Measuring Equipment (DME) is fully compliant with ICAO Annex 10 requirements. It is installed and operated at most of the domestic airports in Korea including Seoul VIP (Code-1) Airport, Gimpo International Airport, Jeju International Airport, Cheongju International Airport, etc. This system has been supplied and is in operation worldwide including India, Turkey, Iran, Thailand, Indonesia, etc.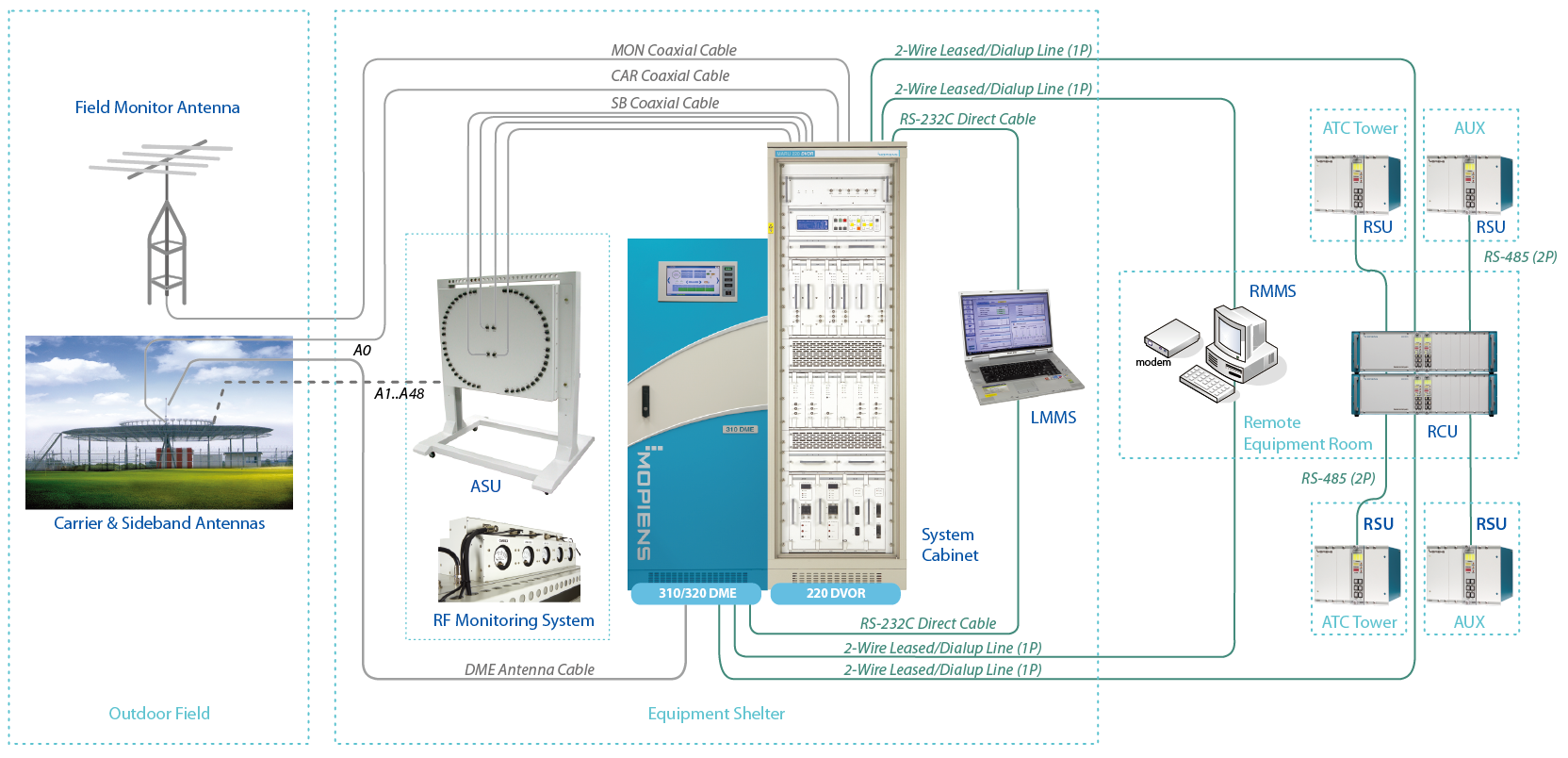 Meets ICAO Annex 10 Requirements
Dual transponder, dual monitor and dual power supply in a single cabinet to provide easy maintenance and spacious room for operator
Provide non-stop operation of the power supply with redundant power system design
Compact and simplified modular design and ease of cabling for convenient maintenance
Air-cooled design
Hot-Swappable modules which are equipped with ejectors, enable the system to remain under operation while a module is being replaced MS Windows-based intuitive Graphical User Interface (GUI) provides detailed system information and easy maintenance
The software provides status of every antenna without the need to check antenna physically in case of failure of one or more antenna
The system can also be operated and controlled by rack mounted CSP (Control Status Panel) without the need of separate PC
Facility to check temperature and FAN functionality of the system through software to prevent malfunction of the system because of high temperature
Environment (door, temperature, fire) of shelter where the system is installed can be checked from remote location using software
Various functions, but not limited to, such as Changeover, Bypass Mode, Transmitter Setting, Calibration of Monitor and Transmitter can be controlled by operation program
Provides powerful log-in security features from Level 1 to Level 3
Supports a no. of standard communication ports (Ethernet, RS-285, RS-232, etc.)
Easy collocation with other NAVAID System such as MLS, ILS, CVOR, DVOR, etc.